March 2023 Board Meeting Highlights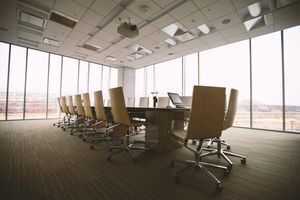 Discussed and approved the new KDA website, with kudos to Ron Moffet who guided its development.
Decided to add to the website a section on highlights from KDA Board meetings.
Discussed and resolved issues relating to KDA grants and fellowships policy.
Received a status report and discussed the Global KD Conference to be held in London this November.
Decided that it would not be necessary to amend the KDA mission statement to accommodate funding DNA testing to diagnose KD.
Discussed and approved the 2022 Annual Report, with thanks to Jameson Parker for his work on it.
---
February 2023 Meeting Notes

Approved funding for an SBMA Research Workshop to be held in September 2023, with the aim of attracting more scientists into research on Kennedy's Disease.
Discussed progress in the development of the new KDA website.
Discussed the KD Men's Support Group initiative.
Agreed to review draft of the KDA 2022 Annual Report.
Discussed and approved publication of a financial aid form for people who may need funding for a diagnostic blood test for KD.
Discussed the 2023 "International Kennedy's Disease" conference to be held in London in November.
Approved Kathy Thompson as interim KDA Secretary to replace Simon Hill who will remain on the Board.

January 2023 Meeting Notes

Welcomed Bob Borden as the co-editor (with Jameson Parker) of the KDA Newsletter.
Approved Treasurer David Yelton's recommendation to file KDA regulatory documents for select states.
Approved Ron Moffett's recommendation for a new website developer.
Discussed initiative to offer KDA funding for people needing financial assistance for the diagnostic blood test for KD.
Discussed content for the KDA Winter Newsletter.