Our Focus Remains on Research and Education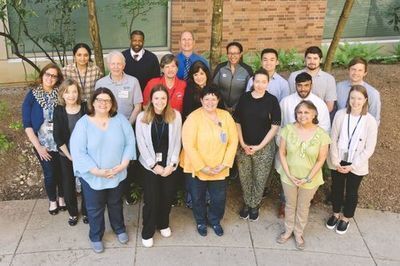 The KDA's Visit to the NIH
Since Kennedy's Disease is a rare disorder, funding for research is not always readily available.  The Kennedy's Disease Association (KDA) financially supports as well as promotes research to find a treatment or cure for this disease. In April 2023, the KDA board was fortunate to visit and tour the National Institute of Health (NIH). Over the years, the NIH staff has played a key role in helping the KDA find a cure for Kennedy's Disease. The KDA supports research through the following programs:
Research Grants: The KDA is committed to fund one or more research grants each year to further the understanding of the pathological mechanisms of Kennedy's Disease.  Grants are awarded based upon the recommendations of the KDA's Scientific Review Board after a thorough review of each applicant's research. Applications from junior investigators and from senior post-doctoral fellows are encouraged.
    
Young Investigator Awards: The KDA also provides awards to help young investigators attend the Gordon Research Conference on 'CAG Triplet Repeat Disorders.'  Researchers from around the world attend this bi-annual conference.  The focus of this conference is on various CAG triplet repeat disorders, including Kennedy's Disease.
    
Emergency Grants: Occasionally, the KDA has supported an on-going research project allowing a lab to continue their research while applying for additional funding.