KDA 2023 Annual Conference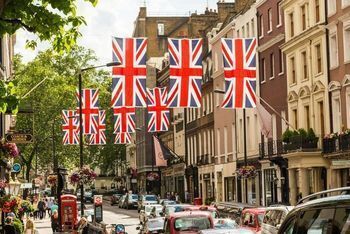 The first ever KD global conference will be held in London in November. Patient days will be on November 4th and November 5th (Saturday and Sunday). Researchers and medical presenters will be on the following Monday and Tuesday (November 6th and November 7th). The conference will be an in person and virtual event. For more information and to register, click here.
---
Past Conferences

The 2022 KDA Conference was held on November 9 -11 at the Holiday Inn Bayside in San Diego and virtually on Zoom. The KDA board would like to thank everyone who attended, presented and planned this event to make it a huge success. Agenda, click here.
---

Thank you to all the presenters and participants who made the 2021 KDA Conference a huge success. The virtual format allowed us to reach many more people in a much greater geographical area, and the quality of the talks were outstanding. Conference Agenda, click here.
---

Conference Dates: Wednesday, October 14th & Thursday, October 15th. Agenda, click here. To view the Q&A from the conference, click here.
Below are links to a few videos featuring some of the speakers that presented at the 2020 KDA Conference. 
Luca Zampedri, University College London, presents results of a KD patient survey "Priorities in Managing KD Symptoms" that he conducted prior to the KDA/KD-UK joint conference in 2020. To view the video, click here.
Physical Therapist Joseph Shrader from the NIH presented exercise recomendations for people with Kennedy's disease. To watch the videos. Click here. 
---
The 2019 KDA Conference, November 13-15 at the Rosen Plaza Hotel, Orlando, FL. To view the meeting's agenda, click here. To view photo's, go to our Facebook page by clicking here.
---

2018 KDA Research Presentations
---
2017
"Caucusing For A Cure"
Holiday Inn in Old Town, Alexandria, Virginia (USA)
November 8th - 10th, 2017 
---
2016
"IS OUR SHIP ABOUT TO COME IN?"
Holiday Inn Bayside, San Diego, CA (USA)
November 9 - 11, 2016  
---
2015
"The answer may be Blowing in the wind"
Holiday Inn Express & Suites, Chicago (USA)
October 14 - 16, 2015
---
2014
"Today's Dream....Tomorrows reality"
Holiday Inn - Alexandria, Virginia (USA)
---
 2013
"It's a Jungle out There: Together, the KDA Family is Strong"
Holiday Inn - Bayside, San Diego, California (USA)
November 6-8, 2013
---
2012
"New Possibilities, New Friends, New Orleans"
Harrah's - New Orleans, Louisiana (USA)
October 10-12, 2012
---
 2011
"Sex, Drugs and Helpful Hints"
Bowie, Maryland (USA) - at the Comfort Inn & Conference Center
November 9 - 11th, 2011
---
 2010
"Closer than ever before"
The Ten Year Anniversary of the KDA
San Diego, CA (USA) - at the Holiday Inn - Bayside
November 10-12, 2010
---
2008
"Working together to find a cure"  (connecting the dots.....)
Join us in Baltimore MD (USA) - at the Marriott Baltimore/Washington Int'l Airport
KDA Conference & Symposium
November 19-21, 2008
---
2007
"An Eye on Tomorrow"
Las Vegas, NV (USA) -  at the Golden Nugget Hotel Downtown
November 6-8, 2007
---
2006
"A Reason for Hope"
Atlanta, GA (USA) -  at the Holiday Inn Downtown
October 11-13, 2006
---
2004
"Edge of Discovery"
San Diego -  at the Holiday Inn Select
October 20-22, 2004
---
2003
"Hope for the Future"
New Orleans at the Renaissance Arts Hotel for
November 4-7, 2003
---
2002
"Reaching for the Stars"
The 2002 KDA Conference & Symposium
---
2001
The Families of SMA donated room space for the KDA to have a meeting June 21-24, 2001 in Chicago, Illinois
We deeply thank Families of SMA for their support of Kennedy's Disease allowing us to "piggyback" with their conference