Join the Kennedy's Disease Association
Receive research updates and the latest KDA news Information sent from the KDA includes medical and clinical research updates, newsletters, conference information and other topics that might be of interest. After joining, you will receive a Welcome email that will include links of interest, and other information about the KDA. Note: The information you provide is considered private by the KDA and will not be shared without your prior consent At any time you can UNSUBSCRIBE by just clicking on the link at the bottom of each email.
Please review our Privacy Statement before joining.
You may also use your mobile device to scan the QR Code below to register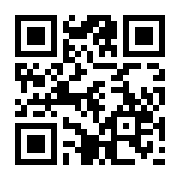 Kennedy's Disease Association, Inc.
P.O. Box 1105
Coarsegold, CA 93614-1105 (U.S.A.)