First-In-Patient Trial of a Drug to Treat Kennedy's Disease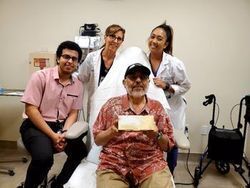 AnnJi Pharmaceutical Co., Ltd. has launched a first-in-patient Phase 1/2a study of AJ201, a curcumin-based compound, to evaluate its safety, tolerability, and related biochemical and pharmacological activities in Kennedy's Disease patients. The study will be conducted at six sites in the United States in 2023. The distribution sites are listed below. AJ201 is designed to activate the Nrf1 and Nrf2 cellular pathways to promote degradation of the mutant androgen receptor (AR) protein that is responsible for Kennedy's Disease. AJ201 has been granted orphan drug status by the FDA and EMA for the treatment of Kennedy's Disease. AnnJi has entered a licensing arrangement with Avenue Therapeutics for the development and eventual commercialization of AJ201. For more information, visit Avenue Therapeutics.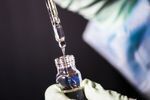 Avenue Therapeutics and AnnJi are excited to announce that Mike S. was the first KD patient to participate and be dosed in the clinical trial of AJ201 at the University of California, Irvine. Please see the press release from Avenue Therapeutics for more information. To read the release, click here.
There currently are six AnnJi drug trial distribution sites which are listed below with contact information.
Site 01 (University of California, Irvine)
Principal Investigator: Tahseen Mozaffar, MD
Contact: Pola Gaid, 714-456-6191, polagaid@hs.uci.edu
---
Site 02 (National Institutes of Health) 
Principal Investigator: Christopher Grunseich, MD
Contact: Angela Kokkinis, 301-451-8146, akokkinis@cc.nih.gov
---
Site 03 (Stanford University)
Principal Investigator: John W. Day, MD, PhD
Contact: Emily Lien, 650-407-7912, emlien@stanford.edu
---
Site 04 (Mayo Clinic Rochester)
Principal Investigator: Eric J. Sorenson, MD
Contact: Jane Sultze, 507-538-5523, sultze.jane@mayo.edu
---
Site 05 (Mayo Clinic Jacksonville)
Principal Investigator: Bjorn E. Oskarsson, MD
Contact: Megan Donahue, 904-953-3647, donahue.megan@mayo.edu
---
Site 06 (University of Washington in St. Louis)
Principal Investigator: Alan Pestronk, MD
Contact: Oliver Doerr/ Jennifer M. Koniak, 314-362-1626, oliver.doerr@wustl.edu, koniak@wustl.edu
---
Nido Biosciences announces the development of NIDO-361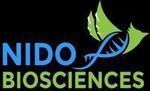 Nido Biosciences, a Boston-based company specializing in precision treatments for neurological diseases, has announced the development of NIDO-361, a clinical stage therapeutic targeting the gene mutation that causes Kennedy's disease (Spinal and Bulbar Muscular Atrophy, or SBMA). NIDO-361 is based on original research by Dr. J. Paul Taylor of St. Jude Children's Research Hospital and a former member of KDA's Scientific Review Board. "NIDO-361 is a novel small molecule that binds to a distinct site on the androgen receptor and corrects transcriptional dysregulation to restore healthy cell function," according to Nido Bio. The company initiated clinical studies of NIDO-361 in people late last year. Nido Bio and KDA are close partners and the company will keep us informed as their plans for clinical trials further develop. For more information on Nido Bio and NIDO-361, visit their website by clicking here.
---
Muscular Dystrophy Association's guide to the clinical trial process

Clinical trials are a key step in the evolution of disease research from the lab to an approved drug or therapy.  The Muscular Dystrophy Association (MDA) has a very useful guide to the clinical trial process, including definitions, types or phases of clinical trials, and frequently asked questions.  MDA has graciously approved a direct link to their clinical trials page, which you can access by following this link.
---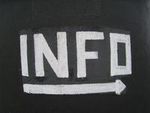 Search Clinical Trials:
You can search the NIH Clinical Trial Website for results of past Kennedy's Disease trials. To go to their website, click here.
Center Watch
The site wcgCenterWatch is a website where you can search for clincal trials. To access the data base, click here.