You are not alone in your quest for a treatment and cure!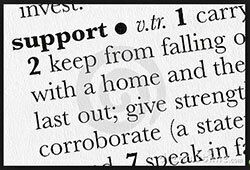 Kennedy's Disease (KD) is a rare disorder and initial KD symptoms and age of onset vary. Initial symptoms often include fatigue, muscle cramping, spasms and tremors, muscle weakness. Bulbar (neck and throat) symptoms occur first in some KD patients, with initial difficulty with swallowing (dysphagia) and speech (dysarthria). Symptom onset is most common in in men in their 30s but can vary from 4 to 78 [Natural History]. Disease progression is generally slow, occurring over decades, with some studies suggesting patients lose about 2% of muscle strength per year. Motor deficits and difficulty going up stairs often appear a decade after initial symptoms; dysarthria and dysphagia a decade later; and use of walking aids followed by wheelchair use a decade
later. CAG repeat length inversely correlates with the age of symptom onset, but no, information and specific KD resources readily available through local or regional organizations. The Kennedy's Disease Association (KDA) mission is to provide information, resources and support for those living with Kennedy's Disease, including caregivers, spouses, significant others and families.
Connect with Others that are affected by Kennedy's Disease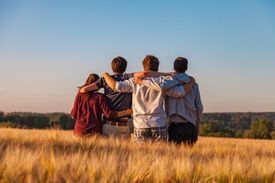 Men's KD Support Group via Zoom
Our support system includes monthly Zoom support calls. Generally, the group calls are held via Zoom on the 2nd Saturday of the month. For more information and to be sent a link to join these calls, please contact us and let us know by clicking here.
KDA Forum & KDA Facebook page
You should never have to feel alone with our Support Network of friends who are ready and willing to help. We all have gone through stressful emotional issues with KD and it really helps to connect with people who have been through what you are experiencing. Our KDA Forum forum provides an opportunity to ask questions, share information, and build relationships.  You will need to register for the forum to ask or respond to questions. To Access the Forum click here.
The KDA is on Facebook. Check us out and follow us! Find our page by clicking here.
Attend a KDA Conference
The KDA held their first annual annual conference in 2001 and has held conferences every year to bring men, woman and researchers together to share and learn about living with Kennedy's Disease. To see upcoming and past conference information, click here.
Personal Stories of Individuals Living with Kennedy's Disease
Each of the following individuals live with Spinal Bulbar muscular Atrophy (Kennedy's Disease). They have been kind enough to share their personal stories for others so that they can understand the disease on a more personal level. We thank these individuals for their information.You can access their stories by clicking here.
Medical Information
With Kennedy's Disease being a very rare disease. Medical concerns can arise. The KDA has put together a section of resources that addresses some of these concerns that may arise for those who suffer from Kennedy's Disease. This includes surgery concerns to Covid vaccination guidelines to disease management guidelines. To access this Medical Information page, click here.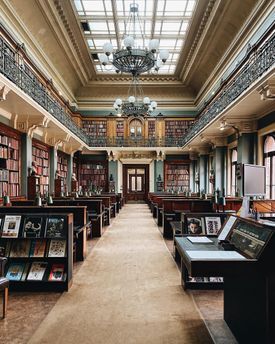 Additional Resources
The Kennedy's Disease Association (KDA) has identified several resources to help individuals and their families understand and live with this rare neurological disorder. These include:
From the Living with Kennedy's Disease Blog which has articles related to living with Kennedy's Disease, research, personal stories and plenty of resources related to Kennedy's Disease.
YouTube videos related to Kennedy's Disease.
Exercises that might help those living with the disease.
Links to 3rd party sites which discuss Kennedy's Disease.
To access the additional research page, click here.