Vern Quimby, Born 1933 - CA, USA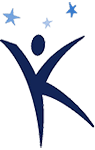 To my fellow Kennedy's friends,
I really don't know how to begin, so as they say, start with the beginning and go from there.
My Name is Vern Quimby, I am 68 years young. Sometimes I mentally feel like I'm still in my 20's and fly fishing for trout in all my secret spots high up in the California Sierra's. Then I come back to reality to find I'm not 20 anymore and I DO have a challenge called Kennedy's Disease. In my early 40's I was having lower back problems and my Orthopedist took a look at me and Asked, "Do you know that you are twitching in various parts of your body? I think you may have MS." He sent me in for an EMG that had negative results, problem dropped. This must have been around 1972.
A few years later I was having my annual check up with my Physician. He said, "Hey Vern, did you know your right breast is enlarged? We had better check that out, It's called Gynecomastia, we could surgically reduce it, but that's up to you." Again subject dropped.
Years went by and there didn't seem to be a problem with strength, so I thought. Occasionally if I pushed myself too hard, I would find walking very hard and I would wobble from side to side. In 1987 there was the dreaded Kidney stone that would not pass. I opted for a Lithotrypsy rather than having surgery. The procedure was a success. They did an epidural on me for the anesthesia. Recuperated for a few days, then decided to walk down to Pillar Point Harbor for lunch. (We lived in the coastal town of El Granada just north of Half Moon Bay, California.) The ¼ mile walk down to the pier was fairly easy, but coming back home there was a slight incline. This is where the problem began. I was all-alone and struggled as if I were trying to walk in wet cement up to my waist. The next day I called my Urologist to ask if the procedure or the spinal epidural could have anything to do with this. Standard answer, "That is not possible." Subject dropped!
I was a painting and decorating contractor, on my feet, up and down ladders from 8 to 10 hours a day and I was getting totally exhausted, but why? In 1989, we decided to leave California and the rat race of the bay area and moved to Flagstaff, AZ. This was a good move for a while. Establishing my business there was a challenge, but very successful. The big problem was, I was getting weaker. Climbing ladders all day at work, then coming home at night to see the 18 stairs to get into the house staring at me. "Suck it up Marine, you can do it!" So pulling myself up hand over hand, one step at a time, I'd make it to my recliner, sometimes just blacking out before dinner.
Then in late spring 1993, the stage was set for what became a life threatening adventure into terror. I was standing on a scaffold, hanging wall covering and needed to reach just a little higher, tried to go up on my toes, and low and behold someone had nailed my heels to the plank I was standing on, or so it seemed. This prompted me to go see my doctor, resulting in a referral to a Neurologist. Blood tests for heavy metals, more blood tests and all the neurological tests she was set up for Results: "Vern, you have some sort of neurological problem, but I just can't pinpoint it, I'm sending you to the University Hospital in Tucson, that is where the Muscular Dystrophy Association is located."
I asked, "Doc, can't you at least give me a clue of what I'm dealing with?"
He responded, "There are too many types of Muscular Dystrophy and I just can't pinpoint it for you. They'll be doing a Nerve Biopsy and a Muscle Biopsy on both legs. You won't be seeing me again, as I'm turning you over as a patient to the Muscular Dystrophy Association."
Trip to Tucson, muscle and nerve biopsy, then back to Flagstaff to wait for some news. A week later received a phone call from the Association Secretary setting up a follow-up appointment with the Chief Neurologist for the following week.
June 23, 1993, (my 60th birthday) drove 150 miles to the clinic in Tucson, AZ and we were ushered into the treatment room. The doc entered and had a concerned look on his face. "What did the tests show up?" I queried.
"Well, Mr. Quimby, it appears you have ALS (Lou Gehrig's Disease). Now this is a guarded diagnosis, but at least it will get you on disability."
Panic Time: We were so frightened by this eventual death sentence. We decided to cash it in, selling our home because of all the stairs, as mentioned before. 18 to get into the main house, and another 16 to reach the master bedroom suite upstairs. We had jointly purchased 10 acres of beautiful forestland in the Monzano Mountains 25 miles east of Albuquerque, New Mexico. We purchased a new doublewide mobile home and had it placed in a cluster of Ponderosa Pines on the hilltop.
January 1994: Flew from Albuquerque, New Mexico to Tucson, AZ for a follow-up appointment.
"Well," they said, "nothing has really changed in your diagnosis, but we'll check on you once every six months or so to see how you're progressing. Oh, by the way, there is a MDA clinic at the University of New Mexico in Albuquerque if that would be easier for you. I'll give you a referral."
February 1994: Met with Dr. Raul Mandler, Chief Neurologist at University of New Mexico. As I was standing there buck naked undergoing all the poking and prodding he turned to me with a smile on his face and said: "You don't have ALS, but I'm 90% sure of what you do have."
"Great news Doctor, but what do I have????"
"It's called Kennedy's disease or Kennedy's syndrome. There's not much been written about this, but what we'll have to do is draw some blood and send it back to Philadelphia to have it tested. In the meantime I want to run a battery of tests to determine your strength so we can see where you've been and where you're going. These will include an EMG, brainstem conductivity test and a TQM that will test your coordination, speech patterns and overall muscle strength."
Two weeks later, follow-up appointment. Results: Kennedy's Disease. "Now that we know what I have, what can you do for me?" I queried.
"We can just monitor your situation, but don't get discouraged, a treatment or cure could be right around the corner!"
Time has past and I have had some very trying times with the muscles getting weaker each year. In 1996, life got too difficult in the wild mountains of New Mexico, so we opted to return to our native California. Settling in Santa Rosa, located in the middle of the wine country. I am falling more frequently now, but by the grace of God I will not stay down for long. I do use a walker that has a seat if I get too tired and need a rest. I also have a scooter that allows me to do some things in the garden that really helps the spirit.
Hopefully, I will be able to continue the saga of what is happening with me from time to time. Thanks to Terry and Susanne Waite, and Patrick Griffin for making this site available, and their efforts with the KDA!
I WILL NOT GIVE UP! Till next we meet…