Don Merriam, Born 1937 - Canada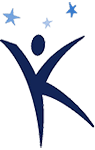 I first began to have symptoms of Kennedy's Disease ten years ago at the age of 53. I noticed weakness in my leg muscles while playing tennis but thought it was due to my age. I was due to retire from my position as a a high school teacher, so I did so.
Soon after I retired, I entered the hospital for a heart problem. The doctors there noticed unusual symptoms (problems swallowing, muscle tremors and weakness etc). A very caring doctor said to me, "We don't know what is wrong with you but we are going to find out."   They put me through an extensive series of tests which included gastrointestinal examinations, x-rays, and electromuscle tests. They then told me that I probably had ALS - but they added that they would send a blood sample to Baltimore, Maryland for DNA testing. I was then sent home to await further word.
Later, I received a letter from the doctor saying that they had narrowed my problem down to one of a group of diseases which included ALS and Kennedy's disease. Since I had never heard of Kennedy's disease I researched it on the internet.  There was very little on KD but I did manage to find a list of symptoms. I had all of the symptoms!  Soon after, I received a call saying my DNA tests were in. I went in to the hospital and the doctor told me I had KD. I said "I know," and passed him all the information I had gathered on the disease. After that they called me the patient who diagnosed his own disease!
At present my condition has deteriorated considerably. I now have problems climbing stairs and I have had several bad falls and choking spells. I still keep a positive attitude though. I am able to do minor yard work and my wife and I went to Florida last winter. I believe in living each day to the fullest. I never complain about my condition to my friends. I pass my time following the stock market, reading, visiting relatives and as well I do wood carving as a hobby.
My wife is very supportive and patient with me. I would be at a loss without her.  I have two sons who are in their 30's and a beautiful little granddaughter who is the joy of our lives.