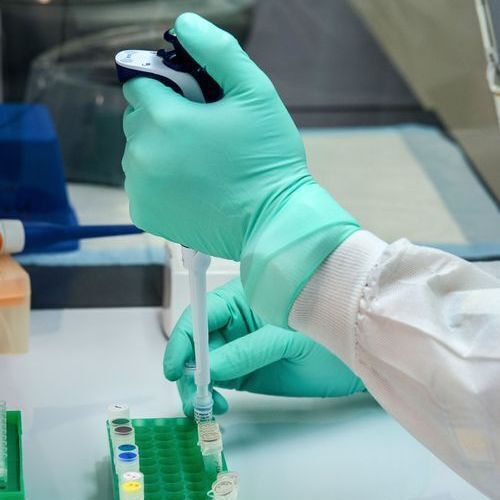 Kennedy's Disease (SBMA) DNA Test
Neurologists and other physicians commonly run a panel of genetic tests to screen for over 200 neuromuscular disorders (muscular dystrophies (MD), inherited myopathies, mitochondrial disorders, congenital myasthenic syndromes, Limb-Girdle MD, Duchenne MD, Becker BMD, Spinal Muscular Atrophy, etc.). However, these standard panels may not cover Kennedy's Disease (KD) or Spinal and Bulbar Muscular Atrophy (SBMA). If KD/SBMA is suspected, your doctor needs to request a separate test that determines the number of CAG repeats in the Androgen Receptor (AR) gene.
We have identified 3 labs in the US that perform this genetic test for SBMA. You will probably need your doctor to order the test so follow the links below, print the information, and give it to your Physician or Neurologist:
GeneDx:: cost $250, Test Code 820. AR Repeat Analysis Test. More Information, click here.
Athena:: cost $500, More Information, click here.
Prevention Genetics: cost $250, Test Code 7501. More information, click here. Use the standard test requisition form.
If you feel you might need some financial help paying for the DNA test, KDA may be able to help. Please use our Contact Us form with "DNA Test" in the subject line, and we will send you an application form to be completed by your physician and yourself.