Make a difference in our community!
Ed Montie 5K Run
In memory of Ed Montie, a 5K run to raise money to find a cure for Kennedy's Disease.
When: Saturday, September 23rd, 2023 at 10am 
Where: Council Point Park, 3213 River Dr. Lincoln Park, MI
Entry Fee: $25 donation to the Kennedy's Disease Association.
Additional registrations and donations will be accepted onsite the day of the event beginning at 9am.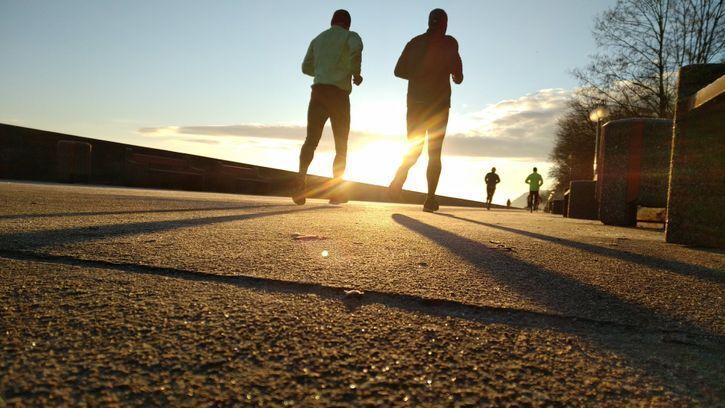 Ed Montie
Following the onset of Kennedy's Disease, Ed Montie began the strongest fight of his life. He was courageous and optimistic through every step along his journey. We sadly lost Ed Montie on April 11, 2011. Words cannot express how proud we are of him and thankful for having had him in our lives. Kennedy's disease is a genetic neuromuscular disease with symptoms similar to ALS. It affects men starting in their 30s or 40s & gradually weakens all muscles over time. Many are wheelchair bound by their 50s, and lack upper body strength to compensate. Swallowing & lung muscles weaken to the point that assistive devices are necessary.
This is a rare disease & research funds are limited. The Kennedy's Disease Association is devoted to funding research to find a cure for this debilitating disease. Please help us all to continue Ed's fight against this devastating disease and to honor his memory by registering for the 6th "Ed Montie 5K Race to Cure Kennedy's Disease." Proceeds will be donated to research via the Kennedy's Disease Association (KDA), to help find a cure for patients living with KD. We are forever grateful for your support.
-The Montie Family 
Real change starts with you!
The Kennedy's Disease Association is recognized under United States of America Internal Revenue Code 501(c)3 as a publicly supported tax exempt organization as described in sections 509(a)1 and 170(b)1(A)(vi).