Since 2003, 92 Cents of every dollar spent by the KDA is for Kennedy's Disease Research and Education. 
The Kennedy's Disease Association is recognized under United States of America Internal Revenue Code 501(c)3 as a publicly supported tax exempt organization as described in sections 509(a)1 and 170(b)1(A)(vi).
Ways to make a donation.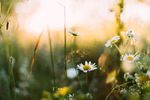 In Memory of donations or to make a donation to honor someone. Please select credit card below and then select the corresponding radial button on the form and type in the name of the person. If you have any questions, please contact the KDA.
---
Click on the image to the left to make a secure Credit Card donation to the KDA using your Visa, Mastercard, American Express or Discover Card.

---

Make a 'secure' credit card donation using PayPal by clicking the PayPal button on the left.
If your PayPal donation is in memory of a loved one or a special event/occasion, please use the Contact Us form
to let the KDA know. There is no place in the PayPal system to add this information.

---

Donate stocks, bonds or other financial securities

Thanks to Merrill Lynch, KDA can also accept donations in the form of financial securities. For more information or for specifics on donating financial securities, please send an email to info@kennedysdisease.org; and in the subject line put "Stock Donation Question". We can either answer your questions or put you in touch with the Merrill Lynch executive managing the KDA account.

---

Send a check or money order tax-deductible donation to the KDA

Kennedy's Disease Association
P.O. Box 1105
Coarsegold, CA 93614-1105

---