You Are Not Alone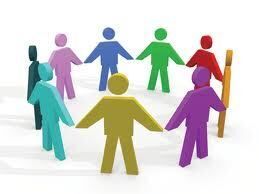 Finding Support
Those who actually exhibit symptoms of Kennedy's Disease need support and understanding, as do those who love them. Many issues may need to be addressed that others who do not live with Kennedy's Disease may not understand or know how to help answer. That's why several people living with Kennedy's Disease have offered to help. These individuals have made themselves available for those seeking help, guidance and support from others who might be going through similar experiences. Together, there is much knowledge to be shared, and experience has been the teacher for all of us.
KD Support Networks
Support in other Countries
Kennedy's Disease support groups have been formed in Australia, Great Britain, Canada, Japan and Russia. Information to connect with these groups is below.  
Need help? 
If you have unanswered questions or need support, please Contact the KDA.  
Join with us to share, support, maybe find solutions and/or some peace of mind knowing that you are not alone in dealing with challenges while standing in the shadows of Kennedy's Disease.
Men and woman from around the world live with Kennedy's Disease.
 Many have given permission for their email addresses to be shared with others. Please contact the KDA for a list of  these members in your area. Please include your country and state.  If you are interested in helping others and would like to be added to this list, please let the KDA know.
---

Great Britain: KD-UK
KD-UK was registered in March 2015 as a non-profit in the United Kingdom. We are based in Dorchester, Dorset, UK and are run by volunteers, friends and sufferers of Kennedy's Disease. We raise funds to help support vital KD research at University College in London. We also want to raise much needed awareness of this disease. Both of these two aims are being achieved and we are so proud of all the support we have had to date. 
Important Links:
---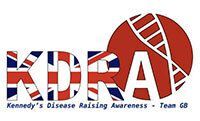 Team Great Britain
Important Links:
---

Australia
Kennedy's Disease Downunder
---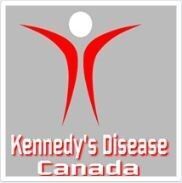 Canada
Below are some services and associations available for our brothers and sisters to the north.
The Government of Canada offers a variety of services and financial benefits to assist people with disabilities and their families. Service Canada has compiled a list to help you find benefits that may be right for you. To find a Service Canada office near you, follow this link:  Service Canada Locator
Kennedy's Support Group – Canada Facebook Group
---
Japan
---
Russia
---